At an event in Luxembourg the maternal side of Kate Middleton was seen a little boy when met this lady who was her motivation, he into tears. Middleton then called him and consoles the little boy.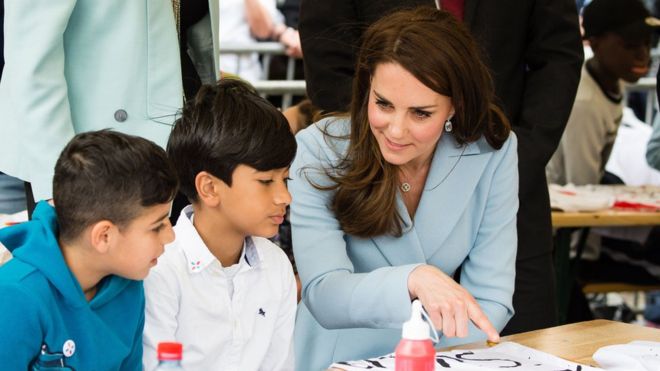 The Duchess of Cambridge was in the event that was organized by the leaders of cyclists, she came here for a day, visited the festival that has cycling-themed in Place de Clairefontaine. Ex-Swiss cyclist, Frank Schleck was also one of the dignitaries of the event.
The incident happen this way that Kate was meeting the celebrities and dignitaries in the festival and then the turn of the little boy came. While giving the bouquet of flower to Kate, the boy burst into tears and went back into the arms of her mother. He couldn't overcome his emotion at that time.
The boy gifted the Duchess a bouquet of green and white flowers. After looking the little boy crying, the motherly side of Kate came in; she knelt down next to the little boy and tried to console him by making faces. Continue reading "Schlock And Duchess Spoke To Children In Luxembourg" →